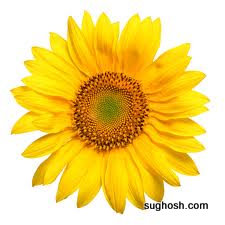 We are experiencing that diseases like high blood pressure, heart attack, asthma, etc. are becoming very common now a days even in early age. Just by chance, I started surfing on the net, to know the causes and cures for such diseases and to my surprise, I found that lot of research results are available which show that reducing exposure to sun rays is one of the main causes for such diseases.
With the fast life style of present days, time spent by most of us outdoors in sunlight has reduced to a great extent. Most of the offices and even class rooms are now fully air-conditioned and have artificial lighting. Instead of independent houses, the flat culture adopted on account of rising land as well as construction cost, has left us with no open spaces or shaded verandahs where the family members can play or eat something or simply relax. We are also warned that exposure to sun rays may make our skin darker or even cause skin cancer. All this has resulted in negligible exposure of our body to sun rays in our daily routine. Some of the findings available on various dependable web sites are as under –
The human body needs sunlight to manufacture vitamin D by synthesizing it in the skin. Getting your vitamin D levels optimized is one of the most important physical strategies to stay healthy and protect yourself from numerous chronic diseases. If you have low vitamin D blood level you are more vulnerable to contracting colds, influenza, and other respiratory infections.
Vitamin D is important for preventing at least 16 different types of cancer, including Breast cancer, Prostate cancer, Lung cancer, Skin cancer, Colon cancer, Lymphoma. Low levels of vitamin D in the blood have previously been correlated with higher risk of heart disease and heart attacks. Studies have also suggested that vitamin D deficiency might heavily impact the elderly by making them prone to developing bone-thinning diseases such as osteoporosis and other bone-related problems including fractures.
Some of the other health problems associated with vitamin D deficiency include certain types of cancer, high blood pressure, depression and immune system disorders. Because of these concerns, many scientists have requested official vitamin D recommendations.The bone diseases, rickets, osteopenia, osteoporosis and osteomalacia, are well known. The role of vitamin D here is to facilitate the absorption of dietary vitamin D and help with calcium metabolism. Muscle pain and weakness is another. There are about 16 types of internal cancers for which vitamin D is a risk reduction factor.  Other diseases include multiple sclerosis , type 1 diabetes mellitus, rheumatoid arthritis and heart disease.
An infertility study has revealed vitamin D deficiency among men who are unable to impregnate their partners. The discovery surprised the researchers, who were investigating the incidence of DNA fragmentation of sperm. Fertility specialist Dr. Anne Clark screened the blood of almost 800 men with fertility problems, and found that almost a third had lower than normal levels of vitamin D.
Calcitriol, the active form of vitamin D, may protect us from background radiation and could be used as a safe protective agent before or after a low-level nuclear incident.
-Gyan Prakash Soni